Visiting and Getting in Touch
Lawrence Berkeley National Laboratory (Berkeley Lab) is one of 17 National Labs operated by the Department of Energy. The Lab is located in a secure area above the University of California, Berkeley, campus. Visitors must have a sponsor to enter the site.
Address & Phone / Fax
Building Technology Urban Systems Division
Energy Technologies Area
1 Cyclotron Road, MS 90R3111
Berkeley, CA 94720
Phone: (510) 486-7877
Access
A scientist or staff member must sponsor your visit to Berkeley Lab. For more information, including how to get here, building access, gate information and more, please visit: ps.lbl.gov/site-access/
Maps and Directions to Berkeley Lab
www2.lbl.gov/Workplace/Transportation.html
Locate an Employee
Berkeley Lab Staff Directory: phonebook.lbl.gov
Energy Technologies Area Staff Directory: eta.lbl.gov/staff
Building Technologies & Urban Systems Division staff: buildings.lbl.gov/staff
Questions?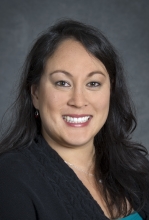 Please contact Erin Harbin, Principal Administrator, Building Technology and Urban Systems Division
(510) 486-7877
EEHarbin@lbl.gov