Zero-Net-Energy Small Commercial Retrofits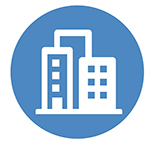 The Problem
The small commercial office market experiences many unique barriers to achieving substantial energy reductions, including: 1) a lack of awareness of and access to centralized, comprehensive, cost-evaluative information about how to achieve energy targets, and 2) affordable access to energy reduction services such as engineering and auditing services.
Energy efficiency tools and services currently involve high costs on a per-square-foot or kWh-saved basis. Small commercial offices in California consumed 3,500 GWh of electricity in 2012, and are projected to continue to grow.
Meeting the state's energy goals requires cost-effective whole-building integrated solutions that enable this sector to realize deep energy savings successfully and affordably.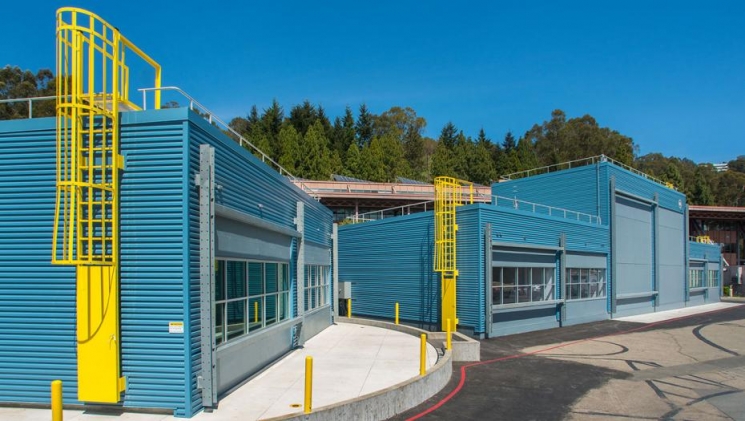 Exterior of FLEXLAB®'s rotating bed
The Response
Berkeley Lab and Integral Group are developing cost-effective packages of pre-commercial and underutilized energy efficiency measures (EEMs) to inform a tool in the Commercial Building Energy Saver (CBES) online platform. This will enable small commercial building owners, contractors and other parties to evaluate cost-effective strategies for their building to achieve ZNE performance. In the last phase of the project, a sample ZNE package will be retrofit and demonstrated in a northern California site. The demonstration is targeted for 12 months of measurement and verification (M&V), as well as occupant engagement and an assessment of operational best practices to achieve and maintain ZNE operations.
EEMs
EEMs expected to be evaluated and pursued will include, but not be limited to the following.
Envelope upgrades

Optimized roof and wall insulation strategies that leverage thermal mass to enable peak load reductions while achieving comfort conditions
Improved windows, including window films and electrochromics
Daylight redirecting technologies such as prismatic glazing
Building integrated photovoltaics
Operable window options to support natural ventilation strategies
Radiant barriers

HVAC upgrades, low-energy approaches right-sized for lowered loads

Radiant heating and cooling systems
Underfloor air systems, including phase-change floor tiles
Dedicated outside air systems and heat recovery ventilation
Air to water heat pumps with heat recovery
Low turn-down, low pressure-drop air-based systems
Increased air movement to enable a wider comfort range

Control system options for building management systems

Peak shaving and time of use options for energy savings
Automated demand response controls — including integration with PV system

Lighting and daylighting upgrades

Lighting controls, such as demand response
Daylight strategies, including harvesting with daylight redirecting technologies
Expected Results and Their Benefits to California
The project will validate technical approaches to achieving ZNE performance in a notoriously impenetrable sector of real estate. The validation process will account for both the behavioral and technical results, tracking occupants' thermal and visual comfort and identifying best practices for operations.
Assuming a 5% adoption rate by 2030, specific benefits include:
Lower Energy Use and Costs: $32M annually in electricity and natural gas cost savings.
Greater Reliability: 118 MW peak load reduction. This power could participate in wholesale or retail DR programs at fast time scales, allowing further integration of grid scale renewables.
GHG Avoidance: Approximately 83,000 metric tons of GHG emissions avoided.
Presentations:
2020 CEC EPIC Forum Presentation - Zero Net Energy Small Commercial Buildings - Creating Equitable Access to Cost Effective Retrofits
Reports:
Zero Net Energy Retrofits for Small Commercial Offices: Northern & Southern California Prototype Building ZNE Packages
Zero Net Energy Retrofits for Small Commercial Offices: Berkeley Mental Health Clinic Demonstration Package
ZNE Retrofits for Small Commercial Offices - CBES Update Report
ZNE Package and Tubular Daylighting Device (TDD) FLEXLAB Test Results Report
Berkeley Mental Health Services Facility - Measurement and Verification Report
Berkeley Mental Health Services Facility - Zero Net Energy Best Practices Report
Partners:
Integral Group
San Francisco 2030 District (SF2030)
Sponsor:
California Energy Commission (CEC)
Links: