What Is Demand Response?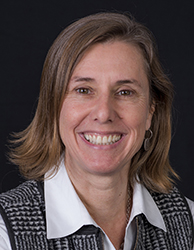 Demand response happens when a utility, aggregator or grid operator enables electricity customers to change their power consumption through financial or other incentives. Our group's research touches on various facets of demand response technology, programs and incentives, which can help the grid become cleaner, more affordable and more reliable. 
The majority of demand response has traditionally involved hot summer day reductions in load. There is a growing interest in demand flexibility that includes increasing load at times of the day when renewable energy sources are abundant. Grid Interactive Efficient Buildings (GEB) can provide both energy efficiency and demand flexibility that results in decreased cost for customers and smart grid integration. 
Our Work
Enabling widespread, effective demand response requires advancements in our understanding of electricity markets, customers, buildings, electric vehicles (EVs) and storage technologies, along with standardized ways for grid operators to communicate with these systems. We are working to shed light on the potential market for demand response resources, and how to help these resources operate more effectively.
Mary Ann Piette (pictured above), director of the Building Technology & Urban Systems Division at Berkeley Lab, is a lead researcher for the Department of Energy in the area of Demand Response.
We are working to develop automation for demand response and our evolving smart grid. Berkeley Lab's leadership led the way in developing OpenADR, which is a successful and evolving communications data model and is now an international standard. Learn more about our different research areas below.

Advancing Dynamic Energy Management
The California Load Flexibility Research and Development Hub (CalFlexHub) is the innovation hub supporting the scaled adoption of affordable, equitable, and reliable load flexible technologies. CalFlexHub seeks to advance the capability of smart building technologies to provide flexible energy load for the State of California and beyond. CalFlexHub is made possible by the California Energy Commission and funded through the Electric Program Investment Charge (EPIC) Program.
Learn more about CalFlexHub and sign up for the quarterly newsletter at calflexhub.lbl.gov.