Better Buildings Alliance EMIS Technology Research Team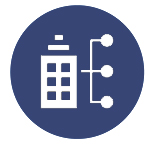 Better Buildings EMIS Technology Team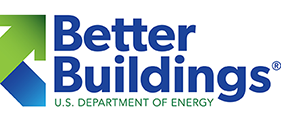 An initiative of the Department of Energy's Better Building Alliance (BBA), Berkeley Lab's EMIS team conducts research to address the broad and rapidly evolving family of tools and services for managing commercial building energy use. The EMIS team works with BBA members, building owners, and service providers to develop tools and resources to help address questions on the distinguishing factors and attributes of EMIS. BBA EMIS partners take part in a number of activities including: attending or presenting at team webinars and the annual Better Buildings Summit, participating in live demonstrations from EMIS vendors, and reviewing resources. Many members of the BBA EMIS Tech Team were participants in the Smart Energy Analytics Campaign.
Project Documents and Presentations
Smart Energy Analytics Campaign final report  - Proving the Business Case for Building Analytics
The 2016–2020 Smart Energy Analytics Campaign was a public–private sector partnership program to support commercially available energy management and information system (EMIS) and monitoring-based commissioning (MBCx) practices for commercial buildings. The Smart Energy Analytics Campaign produced the largest dataset on EMIS costs and benefits. Results are presented in the final report and summarized in this one-page infographic. The EMIS Applications Showcase highlights examples from many of the organizations recognized by the Smart Energy Analytics Campaign, providing snapshots on how to get the most out of EMIS. Additional resources are collected in Better Buildings' Smart Energy Analytics Toolkit. 
EMIS Crash Course
A slide deck presentation that gives an introduction to the EMIS family of tools (updated 2021). An hour-long recorded webinar reviewing this presentation is also available on the Better Buildings Solution Center (Link). 
Customer-Sited Distributed Energy Resources: Best Practices for Integrating DERs into Commercial Buildings
This webinar focuses on the strategic integration of DERs in commercial buildings. Speakers from Lawrence Berkeley National Lab and Kaiser Permanente discuss methods and best practices for integrating and optimizing the performance of renewables, thermal energy storage, and battery energy storage for load flexibility. The Market Brief document presents an introductory landscape of customer-sited DER solutions to help clarify the features of evolving DER systems.