Getting Beyond Widgets: Enabling Utility Incentive Programs for Commercial Building Systems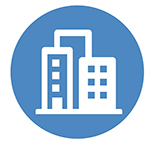 Getting Beyond Widgets: Enabling System Retrofits in Utility Incentive Programs
Accessing deep energy savings in commercial buildings requires a move beyond the component-level upgrades currently prevalent in the market.  This project completed the study "System Retrofit Trends in Commercial Buildings:  Opening Up Opportunities for Deeper Savings" which reviewed data from 12,000 retrofits in commercial buildings sourced from utility custom incentive programs, federal retrofit programs, and ESCO projects to identify to what extent system retrofits are occurring, what technologies are being used, and to what extent they correlate with deeper energy savings.  The study notably found that system retrofits are very uncommon in utility programs, but occur at a higher frequency in federal retrofits and ESCO projects.  Further, there is a noticeable relationship between projects that saved more energy and the adoption of system retrofits.
System Retrofit Trends study   System Retrofit Trends Study Summary
Overall, utility incentive programs remain one of the most significant means of deploying commercialized, but underutilized building technologies to scale. This DOE-funded project aims to unlock this potential via working with Utilities to establish streamlined specifications, assessment methods and validated performance for integrated building systems to be implemented under Utility incentive programs nationwide.  While these materials were developed for utility program managers and implementers, their content can be used to implement these systems by owners, operators, architects, engineers, and contractors as well.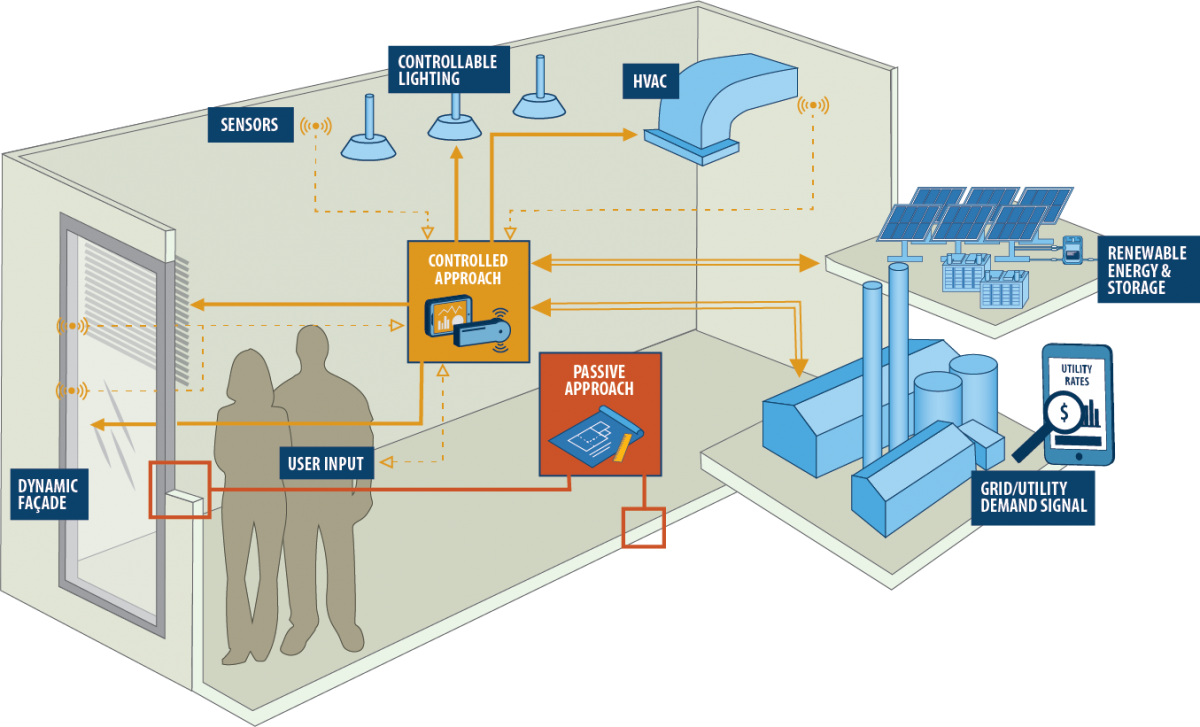 First Cohort of Developed System Packages
Over the first phase of this project, LBNL researchers worked with 3 sets of Utilities to identify and develop validated system packages. The selected systems were:
Automated shading integrated with lighting (working with ComEd in Chicago)
Task/ambient lighting retrofit integrated with plug load occupancy controls (working with California Public Owned Utilities, NCPA and SCPPA)
Workstation-specific lighting with daylight dimming systems (working with Xcel Energy in Colorado and Minnesota)
The energy savings potential of these systems were demonstrated and validated using FLEXLAB® (Facility for Low Energy experiments in Buildings). FLEXLAB is a unique test facility that allows true comparison tests of integrated building systems, with high granularity of thermal, visual and power measurement data.
Project developed materials including system specifications, systems performance measurement and validation protocols, identifying operating practices to ensure persistence of energy savings, and providing guidelines for implementation to ensure successful assessment, testing and delivery of systems in the context of incentive programs. The Program Manuals for each system are posted below, which include these deliverables along with a simplified assessment methodology in the form of an Excel spreadsheet calculator for each system.  A paper comparing the energy performance and cost effectiveness of each of these systems to a relevant component based retrofit was also published.  In all cases the systems saved more energy than their component comparison case, and in some cases provided a faster payback.  The paper can be found below.
Second Cohort of Developed System Packages
In the second phase of this project, LBNL is working with 5 utilities across 7 U.S. regions to analyze the potential savings of different system packages that included HVAC and lighting EEMs.  The selected system packages for further development are:
LED lighting retrofit, with fixture based occupancy and daylight dimming sensing, integrated with HVAC for demand controlled ventilation
LED lighting retrofit, with fixture based occupancy and daylight dimming sensing, combined with VAV box retuning to a 15% minimum flow condition
System Program Manuals will be developed for each of these systems, along with the simplified assessment methods and posted here when available.
System Program Manuals and Assessment Methods
Papers
Case Studies
Presentation